It's been a hot minute since we've last updated you all. I've been busy this summer, vending at trunk shows, coordinating and directing my first ever fashion show, making a new
MIXE MEDIUM
jewelry collection:
SPELLBOUND,
and aside from that also doing freelance work for my clients. Phewwwwww! Anyways I wanted to document this ever so fabulous shoe chain harness that I released at
FirstLady The Movement'
s 4th Annual Expo on July 23rd, 2013.
Completely sold out that night!
Thanks to everyone who got their hands on them while they could :) Will be making more soon enough and at such a great price!
I also created more designs that were released but haven't had the time to take pictures just yet! Obviously MIXE MEDIUM had to release a new shoe chain as back when we first started, we released a versatile shoe chain at our very first trunk show at FirstLady The Movement's 3rd Annual Expo on June 14th, 2012 :) Completely sold out that night as well! I haven't seen anyone who had shoe harnesses back then, so it was pretty new, unique, and so fierrrcceeeeeeee! Thanks to Rachael and Reese for these pictures they snapped way back when ;)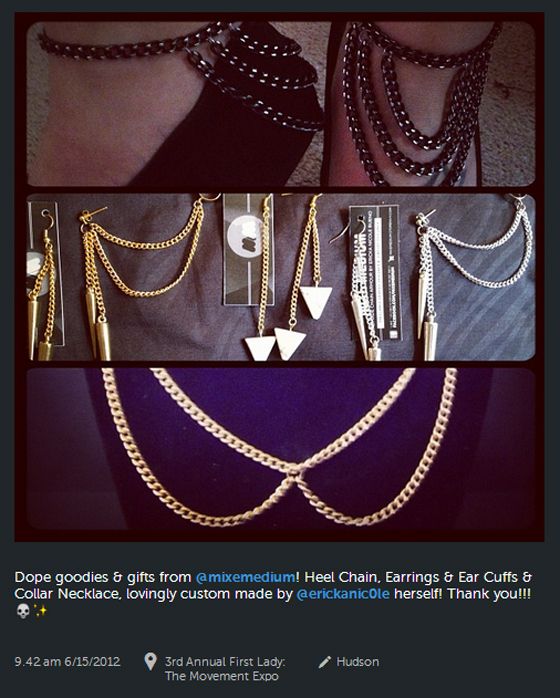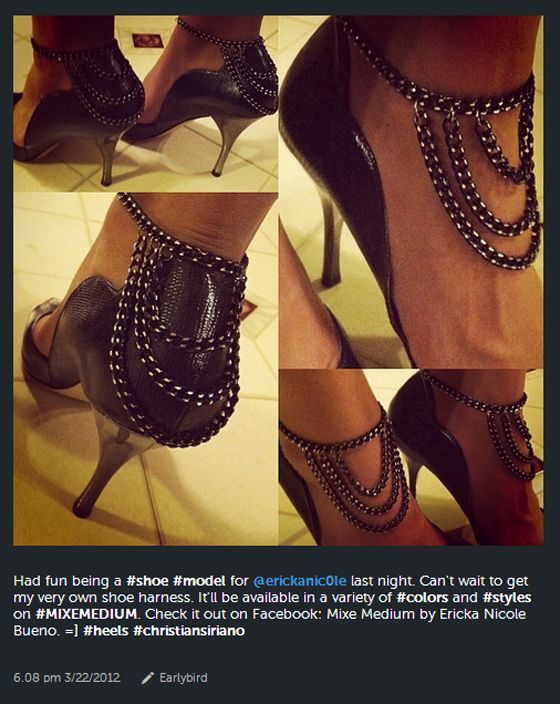 XOXO,
ERICKA NICOLE