Introducing Diana, of SamuraiStripper! I first discovered her through instagram and her blog. Her style taste is totally up my alley and I love it. Enjoy!!!
01. Tell us about yourself.
The name is Diana Nguyen. I have been creating chaos since 1990. I am currently a college student majoring in Marketing and I have a full time job selling fashionable sun spectacles for a living, at this moment. Besides devoting my time for work and school, I am a closet nerd. Okay, more like a weirdo. I am such a dude at times, but it's really hard to tell with this girly girl exterior that I got going on here. I enjoy playing video games, reading comic books, spending countless hours on the internet looking at the most randomness stuff, but I do try to use my time sparingly for my blog, which is a showcase of all my outfits, fashion interest, and basically anything that tickles my fancy.
02. How did fashion become a passion for you?
It became a passion for me since I was young. Growing up as the only girl in the family and constantly roughhousing with two older brothers, I have to find something girly related to keep my sanity intact. That's when I discovered Sailor Moon. I know this sounds a little bit crazy but when I was young, I always admire the girls' fashion taste in the show. Wearing different outfits in different scenes, different episodes, I thought that was something extraordinary compare to many animations I know out there. Considering that they mostly wear the same damn stuff. It's just the power of that show, empowering girls to be unique of their kind and be themselves, I think that's fascinating. Every character in that show has different sense of style accommodating to their personality.
Also with that show, it inspires me to draw. I was so heavily influenced by the show; I started to draw my own girl characters, featuring different outfits, looks, hair, and all the works! Then later, internet came into my life, and I would spend countless time in the internet, making all these artworks, looking through many different runway shows, and random street snaps of fashionable people. My knowledge of fashion grew each day. Even today, I am still learning, and I love it.
03. Describe your style, or styles you love/enjoy.
I feel like I'm going in and out of phases as each year I am getting older. I guess at this moment, I am more into contemporary, edgy, minimalistic, bold prints and dark? I really don't know to be honest, I feel like my taste is a clusterf**k of everything. I would say that my style is a definition of me, especially on how I am feeling that day and who I am. But lately, I am really loving the whole 90s club kid scene, pastel goth, super avant garde, and with a touch of luxury here and there. That's what I would like to believe what my style is now, and I usually try my best to achieve that.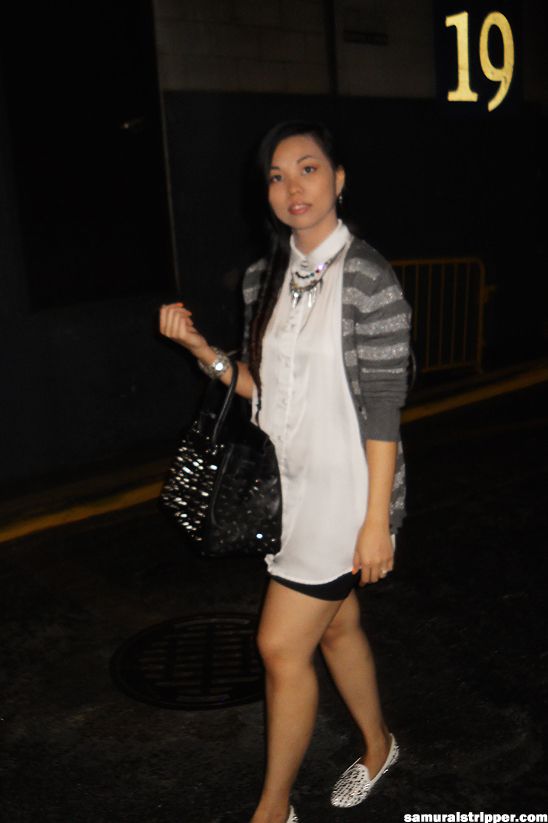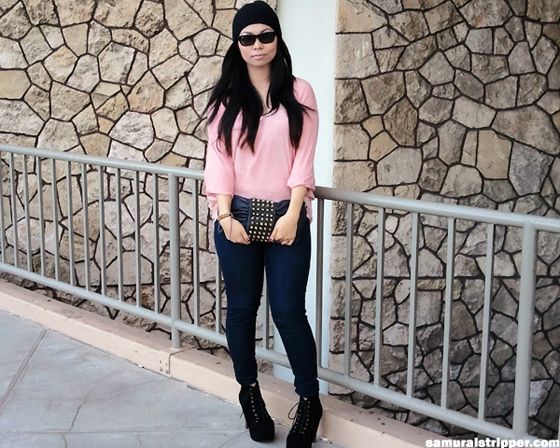 04. What inspires and fuels your fashion sense?
I constantly spend the majority of my time on the internet, usually on online shops. If I see any clothing or accessories I like, I tend to picture me wearing it and pair it off with something that would look great on it. If I see what I want, I would make it into a need and when I do have it, I would have fun pairing off with something I already own. I think when it comes to developing your own sense of fashion; it is all about trials and errors. You just got to play around with it and see what works out for you. I think that is the key of finding your own inspiration is to have a hands-on experience with your own and works around what looks good!

05. Favorite places to shop.

06. Current obsessions?
Pastel colors, holographic items, creepers, high-waisted shorts, bustiers, stiletto nails, galaxy prints, eyeball prints, basically anything that is a true definition of 90s club kid scene and pastel goth. I am really digging those styles lately.

07. Favorite item in your wardrobe and why.
I have to say that my favorite item in my wardrobe is my Lady Gaga inspired studded Birkin bag. I got this simply because of Lady Gaga. I swear, I think I am her worshipper because it seems that whatever she has, I will try my best to own the same product or find something else similar to it. She has this Hermes Birkin bag that was custom studded and of course, I could never own an actual Birkin bag, or even have the balls to stud a real one myself, but I found a website through Gaga Fashionland that I can have something like it too! In a heartbeat, I went and bought it, with no hestitation. I love it, it's awesome. It goes with everything and I receive a lot of compliments on it. It really epitomizes me, something very classy but with an edge to it.
08. Any style inspirations? (celebs, bloggers, personal, etc)

09. Favorite spring trend and why.
Considering how I won't shut up about it, I would say the 90's Revival is my favorite spring trend, from big bold cartoon graphics to icons of Yin Yang, smiley faces, and everything else that is the epitomize the 90's era. I noticed the fashion industry is being heavily influenced by it, with platform sneakers, creepers, crop tops, basically anything else that screams 90's. I love it so much because, that's my childhood right there! Re-living the moment is fun and the clothes are just so easy to work with, it can be easily be mix and match. It's just so fun without looking to juvenile. I love how most fashion shows out there are clashing against with casual wear with sophisticated wear. Like cut-off muscle tee with pencil skirt and pointed-toe heels. That is simply amazing.

10. Your favorite Mixe Medium piece and why :)
My favorite Mixe Medium piece is of course, the hand harness, because it gives such a new edgy spin to your everyday outfit! From casual to dressy, it makes a huge statement and you will have a lot of arm swag kudos.
Samurai Stripper
Until next time! xoxo, Ericka Nicole