01. Tell us about yourself.
Hey there, I'm Reese. I'm a graphic design graduate from Hawaii, with a love of all things fashion and beauty. My days are spent working in retail, most of which is spent on my endless need of more beautiful things...especially handbags, to which I can never have enough. Aside from my job in retail, I dedicate time to my YouTube channel and blog, where I share my love of fashion and beauty to those who share the same interests.
02. How did fashion become a passion for you?
Developing an acute attention to detail at an early age, I found love in the arts and any form of creative expression. With this knack for detail, my personal style became a platform to which I could express myself with an endless supply of colors, textures, and shapes. Fashion is a passion to me because it allows me to be expressive at my own comfort level, even if it may seem excessive to others.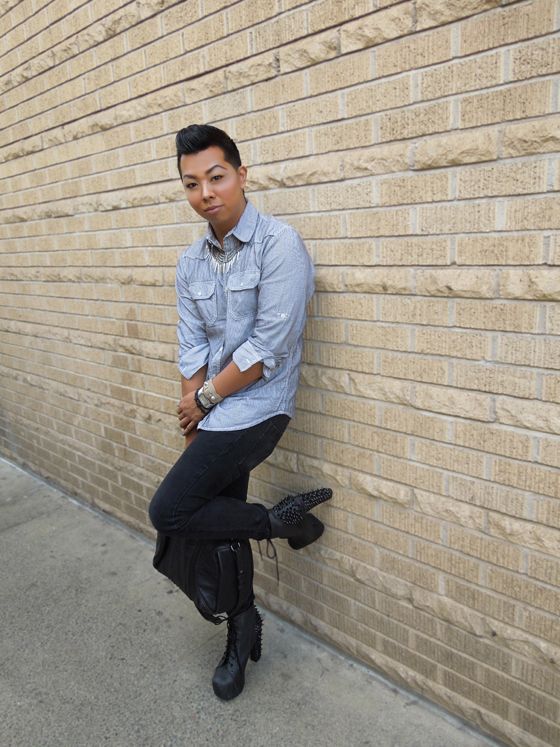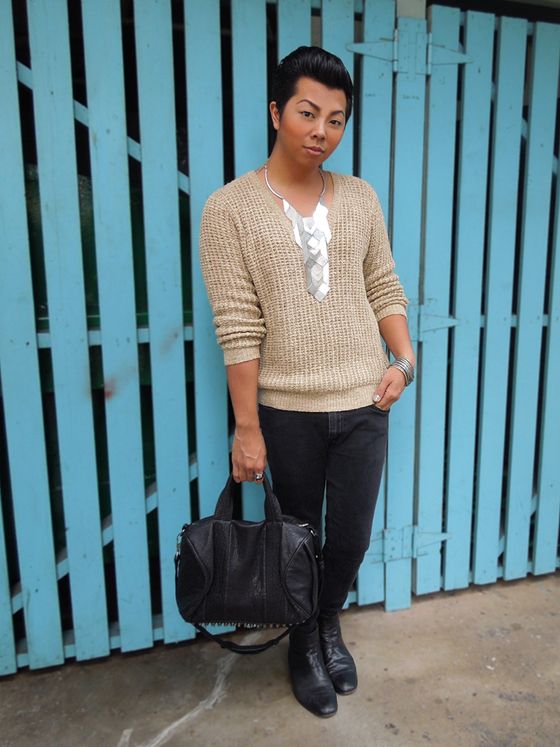 03. Describe your styles, or styles you love/enjoy.
My personal style is prominently preppy, with a handful of edge, and a sprinkle of fabulosity. Therefore, I appreciate the personal style of others that follow in the same genres. I love lots of city sleek street wear, clean geometric prints & structures, and neutrals with a pop of color. I also have a HUGE obsession with accessories, so that definitely plays a key role in how my completed looks turn out.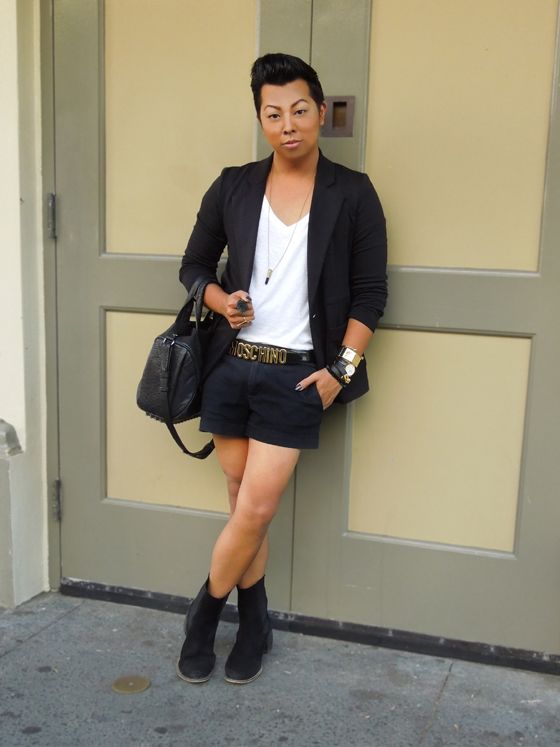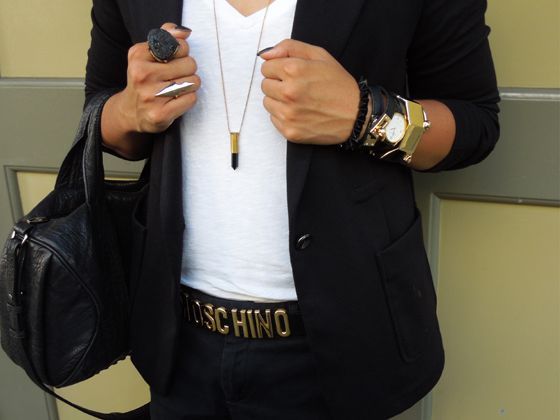 04. Favorite winter trends and current obsessions.
For winter, my favorite trends have definitely been geometric printed sweaters in a wide range of colors and textures…particularly ones that aren't form fitting, and have a bit of a slouch or bagginess to them. I have also been loving the trend of black and gold pairings, especially with touches of leatherwear and things of that sort. Right now, I'm obsessed with statement bracelets and cuffs with added flair, like my Balenciaga Arena bracelet with Giant hardware and the cobalt blue studded leather wrap bracelet I bought from Barney's.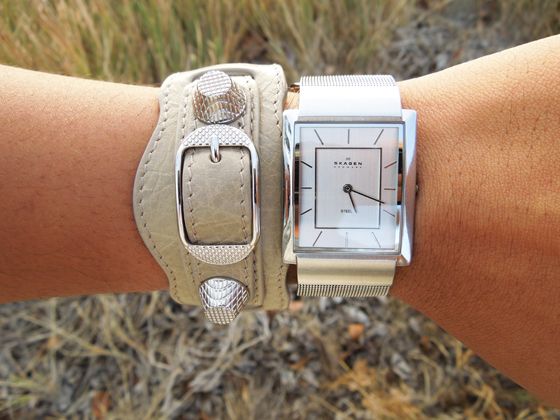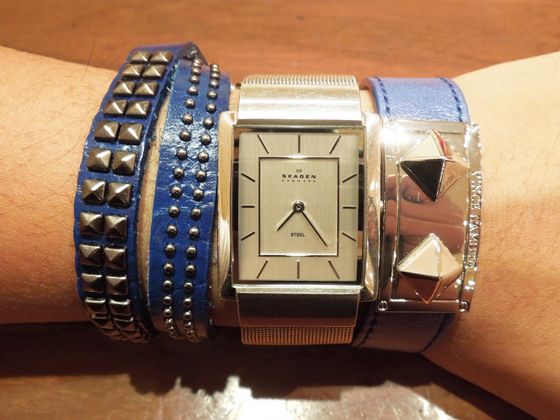 05. Favorite places to shop (stores, or online).
I have to say, shopping is one of my favorite things to do, granted there are great things out there and even better when there are amazing sales. My favorite places to shop include Nordstrom, American Apparel, NastyGal (Online), BlueFly (Online), Barney's (Online), and many many more.
06. Any style inspirations? (celebs, bloggers, personal, etc)
07. So you make you tube videos! What inspired you to start.
I have been incredibly fond of the YouTube fashion and beauty gurus for such a long time, that I wanted to share products, as well as skills that I have come to love as well. I sort of had an epiphany, that since I have a passion and knowledge worth sharing, I should share it…so I did. Simple as that.
08. Favorite thing to sprulge on!
Bags, bags, and MORE bags!!! I don't know exactly what sparked this obsession, but I have this overwhelmingly incredible obsession with handbags, so they are definitely something I can justify spending more money on. Although, I can't say I would ever justify buying an Hermes Birkin bag, or a Ralph Lauren Ricky bag…unless of course I can afford to do so, or pick that over buying a car.
09. Favorite winter drink/food :)
During the winter, I highly anticipate the delicious spiced and holiday infused drinks at Starbucks and candy available in the supermarkets. I'm a major foodie, so any time seasonal foods come along, I pounce on em…although, I'm not a huge fan of pumpkin pie and other pumpkin things. I also love the fact that winter is colder (only slightly here in Hawaii), so I can drink tea at night and not begin to sweat.
10. Your favorite Mixe Medium piece and why.
My favorite Mixe Medium pieces are the hand chains. They can be very versatile in terms of styling a look, in that the different structures can be either edgy, classy, or dainty depending on how they're made. The hand chains are also great because they have movement to them and are very eye catching as you go about doing daily tasks (for example: sipping your drink, or shading your eyes from the sun with your hand).
ReeseIsWeird
Until next time! xoxo, Ericka Nicole