Hello! Sorry to have skipped 2 months worth of style profiles, been super busy with other things pertaining to Mixe Medium. But alas! Featuring Richelle, also known as: RichL, rarepersona, trendhead. I've been digging her style for quite some time now and I absolutely love it. Lots of girly edge and of course my favorite luxury brand, Louis Vuitton. Enjoy!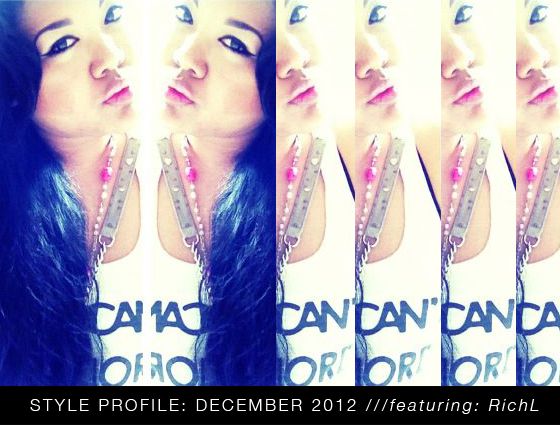 1. Tell us about yourself.
Hiyeee :) My name is Richelle and I have shopping-problems-syndrome. All I know how to do is paper chase to pay bills and to buy whatever I want. I'm that type who loves something and must overdo it to death. I graphic and web design 10% of the time; and the rest? It's dedicated to the workaholic monster.
2. How did fashion become a passion for you?
This is a funny question. Before I started the work force, about 10 years ago, I could care less about clothes, bags and shoes. It all started when I got my first retail job. I'm quite of an overachiever and I had to win and beat everyone in everything. So when there were "Dress 2 Impress" contests, I'd always had to win, and I did. Achieving that "D2i" title made me obsessed with fashion and style. Working for clothing retailers just turned me into a stylist and I've been doing it ever since.
3. Describe your style.
My style is very versatile and I dress to how I feel on a daily basis. I can wear Jordans on my feet one day and LV's the next. I guess you can describe my style as street-wear and edgy chic.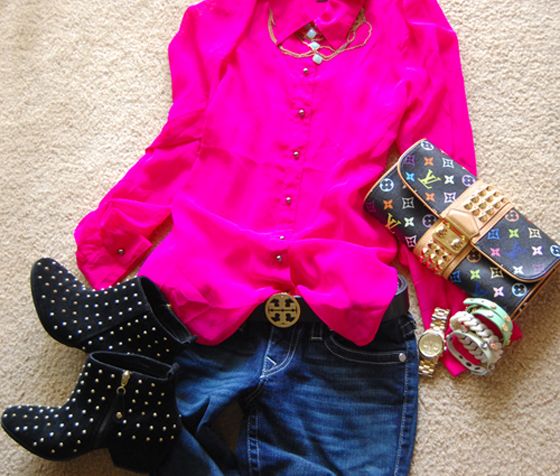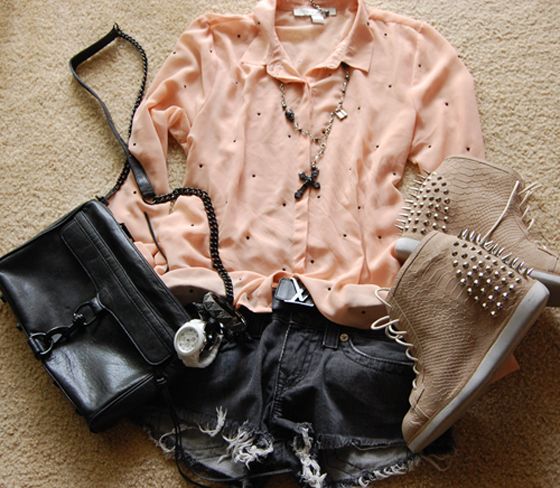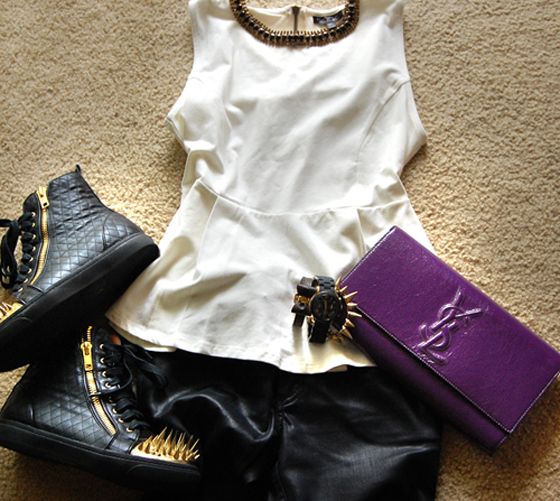 4. Favorite winter trends and must haves.
OXBLOOD!! Always, always my all time favorite trend of winter. Boots, especially booties and moto jackets!
5. Current obsessions
Spikes, skulls, shorts and button-ups.
6. Favorite thing to sprulge on!
Louis Vuitton is my brand of choice!
7. Any style inspiration? (Personal or style icons)
This might be a laugh riot, but my style inspirations come from many KPOP music videos and dramas. Especially from Big Bang, 2PM, 4 Minute and Miss A. I get that the first two are boy groups, but I try to girly it up.
8. Favorite holiday drink/food :)
My favorite holiday drink has to be Starbuck's Pumpkin Spiced Frappuccino with soy milk and Salted Caramel frappuccino.
9. Your favorite Mixe medium piece, and why.
The hand harnesses are my favorite. I love arm parties and MM's hand harnesses give your arm party more attention. The fact that every piece is handmade really says something about the quality as well.
RichL
Until next time! xoxo, Ericka Nicole