ALOHA! If you haven't already known this by now, MIXE MEDIUM will now be interviewing fierce fashionistas! We've been gushing and ooh-ing and ahh-ing at their passion for quite some time now. This is the first of many! Featuring HEIDI HUXLEY all the way from Melbourne :) Enjoy!
1. Tell us about yourself.
My name is Heidi J. I've got too much energy for my own good & I like sweet food. I'm currently studying a double degree in business/professional communications in Melbourne & I live in a street full of cats YAYS J . I grew up in Sydney with parents & brother, who have always encouraged my feverish obsession with fashion. I guess I want to show to others that you don't have to spend a lot to put together your own unique & seasonally versatile looks.
2. Current Obsession(s)
Zara Studded Bag
3. How did fashion become a passion for you?
It all started with mum. She used to make me the cutest dress up outfits when I was little. Her greatest creation was a Bridal ensemble and I would find any excuse to wear it! I then wanted to do the same so I began sewing together pieces of tissue paper and it all went from there! I used to draw my planned mufti day (casual dress day) outfits ahead of time (In Australia we wear school uniforms) and remake all the clothes that mum bought me to how I wanted!
4. Favourite FALL trends?
We just finished winter here in Oz but it's still relatively nippy in Melbourne so winter/fall fashion is still lingering on...
1). Leather fringed skirts
2). Puffy Quilted leather Jackets, I think they look best quilted on small sections.
3). Long sleeved Silk blouses in off white cream tones, particularly those with bell
sleeves, either gathered to the wrist or flaring out. Looks flattering as a V neck.
4). Collarless blouses with Arabian prints
5). Black layering
6). Studded boots with a low heel.
Puffy Zara jacket, arabian shirt and Zara studded boots
5. An item you use most in your wardrobe.
My DIY velvet & lace Topshop silk shorts. At the time I yearned for a pair of silk shorts with lace trimming but none looked as flattering on me as the Topshop silk shorts I already had. I stopped by Topshop again and picked up the same pair and sewed on the lace and the velvet trimming. I interchange between the two but I have to say the lace is definitely picked up more often than the plain ones. It goes well with everything I have, & the velvet is so lush for winter with tights under.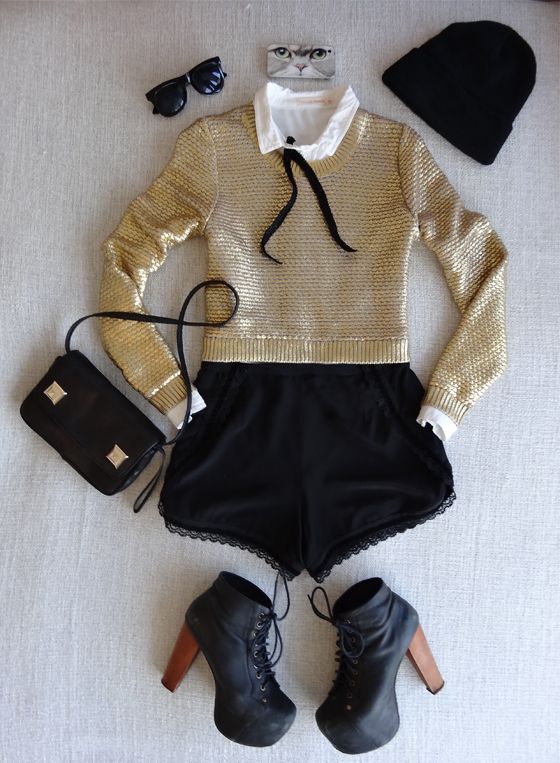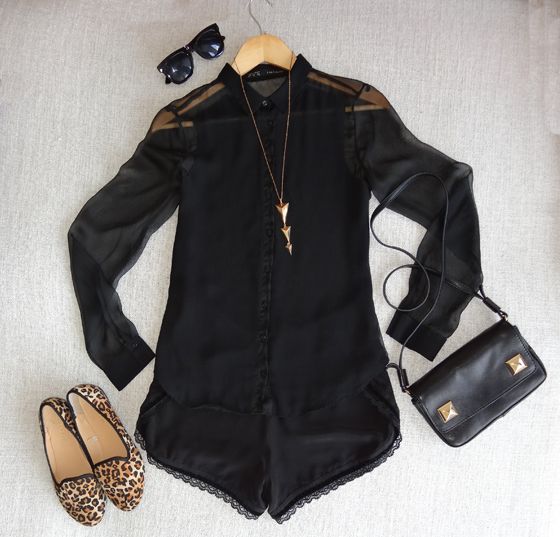 6. Describe your style.
I like to repeat basic staples with a mix of current trends to make it timeless and transeasonal. I would class it as Luxe meets street, as I don't like to look too 'done' up. For me things have to be kept simple and fuss free, the looser the better. People think I have an indispensable amount of clothes but it only appears that way because of the various ways I pair investment pieces together with the occasional printed shirt or some awkward fashion fad like neon or pastels. I like things that people wouldn't normally wear every day and to make it wearable such as a fringed leather skirt or bright metallic sweaters. When I shop I keep an open mind but I look for things that I can wear a million times instead of a couple of times.
7. Any style inspiration? (Personal or icons)
-Rachel Zoe (celebrity stylist)
-Alexa Chung (British TV presenter/model)
-Nicole Ritchie (Designer of 'Winter kate')
-Bonnie Wu (personal friend)
-Rumi Neely (Blogger 'Fashiontoast')
8. Favorite thing to splurge on.
I'm the exact stereotype of a girl. I would say shoes because I can't quite place anything else (i.e. clothes, bags) under the splurge frequency category. It's funny because I don't own more than at least 28 pairs; I think it's because I need them to satisfy all my 'ultimate' shoe ideals such as comfort, aesthetic appeal, quality & fashion versatility. My biggest splurge was my Celine's, following it in equal second place was my Isabel Marant's & Unifs.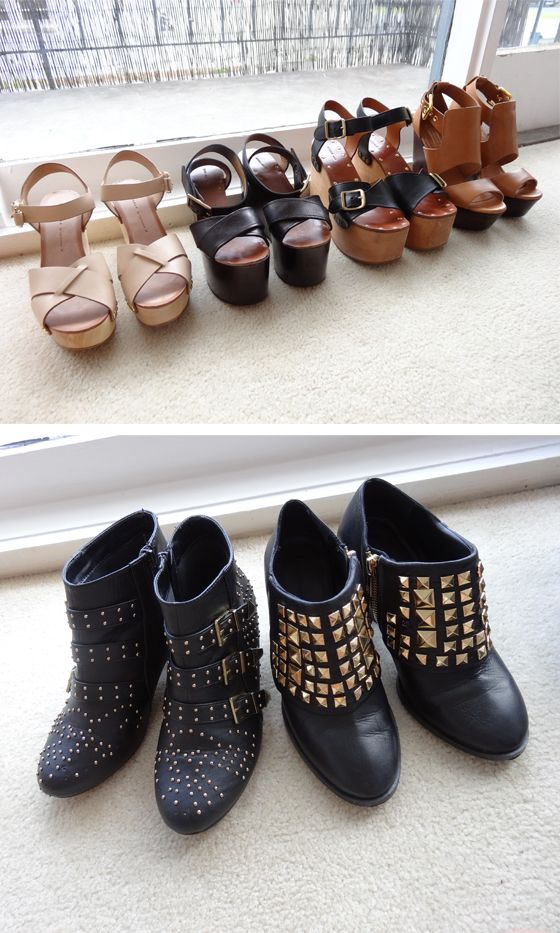 9. Any Hobbies?
I'm so busy with Uni & work to really hold anything down. But when I'm not, I like to preoccupy my time by putting together random outfits & photographing them, or finding new ingenious ways to remake my old clothes into something new. I particularly like cutting them, it's fun & random. Sometimes it turns out horribly wrong but it's even more fun trying to fix it up. I put a lot of effort into laying out my outfits so I would like to officially pronounce this as my hobby. I'm always so fearful instagram might eventually become a 'passing fad' or like many others my account is deleted, so I have been slowly blogging my outfits and DIY creations.
10. Your favorite Mixe medium piece, and why.
The dark metallic tungsten cookie looking crosses that Mixe medium had featured on their instagram. I sorta want to sew them into some ecru linen dresses or wrap it around my head then throw on some dusty aged brown boots. But of course they took it to a whole different level of creativity & convenience and threaded them into hand harnesses with little increments of seed beads. It exudes a bohemian/Arabian princess/Aztec warrior vibe, imagine the amount of versatile looks you could create with them, I'd make any excuse during dinner parties to reach across for more food.
I've seen some shocking hand harnesses out there where some designers have overpowered it with excessive amounts of chains or diamantes. I love how Mixe Medium kept it simple, the placement of the gold chain & the little seed bead additions to it makes it so harmonious a design. I've never seen anything quite like it! It's made edgy because of the tungsten material, with the gothic vibe softened by the curve of the crosses at the corners, definitely not your typical sort of 'cross' jewelry .