Decided to create a blog/site on a more organized feel. Tumblr was alright, just felt a little generic to me as far as blogging and websites go. Anyways, I"ll be keeping you all updated with my business,
MIXE MEDIUM
, which I am proud to say is booming. I thank all those who support me and continue to work with me. There are so much future plans in store for
MIXE MEDIUM
and I can't wait to share them with the world! Trying to expand and grow as an independent designer, I feel like working with different people who have different styles can help the process.
My current collab is with local and oh so talented artist,
REMI MEAD
. With her cute, colorful, and original characters, it was way out of my "comfort zone" in terms of my jewelry style which is edgy and monotone. But of course you must stray from the norm in order to expand. Cheers to trying new things! This collection features a deluxe hand harness, a regular hand harness, woven threaded bracelets, and ear cuffs. Incorporating gold and matte gold chains paired with pinks, purples, teals, yellows, and mints. Lots of cute colors pick by Remi herself. We are both excited to release this awesome collab, and we hope you will love it because we sure do! Here is a preview of some of her artwork!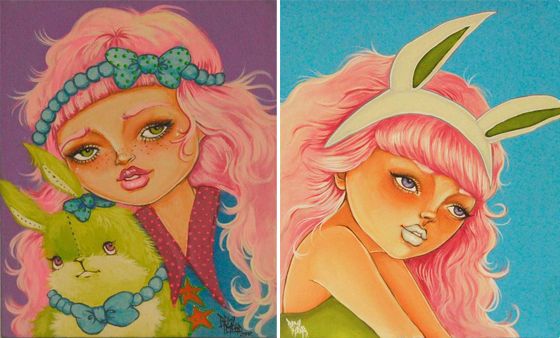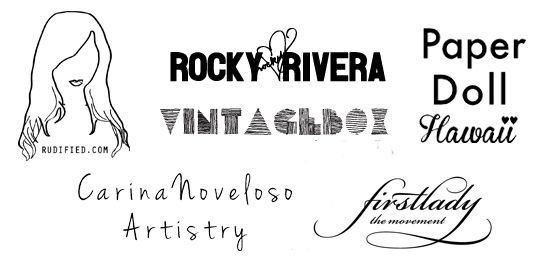 In other news, I've booked 2 events! So come visit
LOVE VINTAGEBOX
and I at
Trilogy II
at Fresh Cafe Hawaii. Saturday, July 28th from 5:00pm - 10:30pm. Tickets on sale now at
http://www.trilogyhawaii.com/tickets/
and selected retailers around Oahu. And
The Co-Op Shop
at Rumours Nightclub (Ala Moana Hotel). Saturday, August 11th from 12:00pm - 6:00pm. Event is FREE, and we're sponsoring the Hawaii Food Bank. Untill then...
ADIEU, XOXO